Real cider is made by crushing and pressing the apples and allowing the sucrose to ferment into alcohol. Different types of cider are obtained by mixing different kinds of apples and by varying the fermentation time. Most of the ciders in our selection are certified organic.

In cider manufacturing, you usually use one part tart apple, two parts sweet, and two parts bitter apple. The tart apple gives freshness, the sweet apples give flavour and determines the strength of alcohol, and the bitter provides texture and colour.

In order to preserve the fresh fruit aromas, the cider must be fermented slowly - quality producers allow the cider to ferment from a few months to over a year. The fermentation should be at low temperatures. Finally, the cider is bottled in Champagne bottles.

A short history of cider
The art of cider making began around 2000 years ago when the Romans started experimenting and standardising the process. The successful drink then spread across Europe, making a particular impact in France, Spain and England. These countries are still the largest producers and consumers of cider.



Compared to most Swedish ciders, the ciders served at Crêperiet are dry and have more full-bodied flavours. We are happy to recommend the perfect cider to complement your food!

La Ribaude
A nine-generation organic farm in Payd'Auge, Normandy. The Brut and alcohol-free apple or pear ciders are amoung our more sweeter ciders.

Eric Bordelet
Eric Bordelet makes cider on his family's farm in south Normandy. He was previously a sommelier Apergé, a 3-Michelin star restaurant in Paris. The Poiré Granit is made from 300 year old pear trees and Brut is a classic dry cider.

La Galotière
Two brothers run this organic farm in the Pays d'Auge region in Normandy. Their Demi-Sec is a good all-rounder. The Cuvée Prestige is suited well to our salmon galettes and dessert. The pear cider, Poiré Cuvée Prestige is fresh and suited well to chocolate.

Domaine Joanna Cécillon
The cider Divona is named after a Celtic goddess and is blended from 14 varieties of apples on the 3-generation farm in Brittany.

Julien Thurel
Coming from the east Loire region, the ciders from this organic farm are called Nectar (the staff's favourite cider!), Champêtre and Equinoxe.

Domaine de Kervéguen
This farm in Brittany has been in the Baron family for 4 generations. The Carpe Diem Prestige is a sweeter cider, made with organic apples and fermented for 3 months in oak barrels.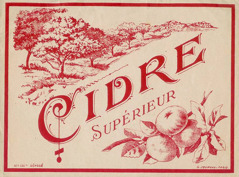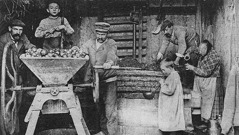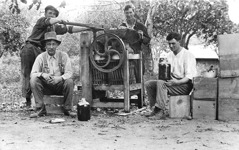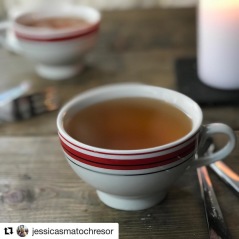 We serve our ciders the traditional way they do in Brittany and Normandy - in a bolée.